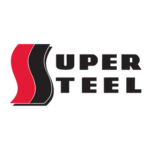 COMMUNICATIONS & SOCIAL MEDIA SPECIALIST
Location:        Mequon, Wisconsin
Reports to:     President & CEO (dotted line to HR)
SUMMARY OF POSITION:               
Under general supervision, the communications & social media specialist is tech-savvy and creative.  In this role, you will realize various communication objectives, opportunities and campaigns that include our LinkedIn, Instagram, Facebook, Twitter and TikTok messaging strategies, crafting compelling content and graphics (images and video) that resonate with diverse audiences. Your adeptness in leveraging these platforms will play a crucial role in amplifying our reach, brand, and messaging, creating a positive and lasting impact.
Position(s) available: part-time or full-time*
ESSENTIAL DUTIES AND RESPONSIBILITIES:
This list of duties and responsibilities is not all-inclusive and may be expanded to include other duties and responsibilities.
Content Creation & Strategy:
Develop and implement innovative content strategies tailored for the www and various social media platforms.
Create visually appealing and engaging content, building the brand, message and reach as well as showcasing unique company stories and opportunities.
Community Engagement:
Foster a vibrant on-line community by actively engaging with followers, responding to comments, and facilitating discussions.
Collaborate with local influencers and creators to expand reach and create buzz around campaigns.
Analytics & Reporting:
Utilize analytical tools to monitor content performance, follower growth, and engagement.
Generate regular reports highlighting key insights and suggesting strategies for continual improvement.
Collaboration & Coordination:
Collaborate closely with leadership to ensure alignment with the brand voice and objectives.
Coordinate with other team members to integrate social media strategies into broader marketing needs and campaigns.
Coordinate with HR to integrate social media strategies and campaigns generating results that are presented to operations for disposition.
Adhere to all Super Steel and OSHA safety related work rules and procedures.
Other duties as assigned or required from time to time.
QUALIFICATIONS:             
To perform this job successfully, an individual must be able to perform essential duties satisfactorily. The qualifications listed below are representative of the knowledge, skill and/or abilities required.
Working toward/or obtained a Bachelor's degree in Marketing, Communications, or a related field preferred.
2+ years of experience in social/digital media marketing, with a focus on the www and social media platforms.
Proven experience in creating captivating content for social media platforms.
In-depth understanding of the latest trends and best practices on these platforms.
Exceptional storytelling skills, with the ability to capture and convey the essence of the company through digital content.
Proficiency in photographic and video editing software.
Proficient using Microsoft Office Suite (Word, Excel, Outlook, PowerPoint, etc.)
Ability to work independently and manage multiple projects simultaneously.
Excellent communication and interpersonal skills.
A reliable performer the team can count on.
A self-motivated, organized, and detail oriented critical thinker.
Ability to work well individually and in a team environment.
Maintains safe and clean working environment by complying with procedures, rules, and regulations.
BENEFITS*:
Health Insurance
Dental, Vision, Disability & Life Insurances
Employee Assistance Program
Paid Breaks
401(k) With Company Match
Paid Time off + Paid Holidays
Referral Program
Company Events
PHYSICAL REQUIREMENTS:
While performing the duties of this job, the employee is regularly required to use hands to finger, handle or feel; occasionally required to sit and talk; frequently required to hear, walk and continuously stand and reach with hands and arms. The employee may lift and/or move up to 25 pounds and occasionally lift and/or move up to 50 pounds. Specific vision abilities required by this position include close vision and the ability to adjust focus. Continuously exposed to manufacturing noise.
PROTECTIVE CLOTHING REQUIREMENT:
Employee Safety is paramount at Super Steel.  This position requires safety glasses and steel-toed shoes or boots and (where required) hearing protection worn at all times while on the factory floor.  Occasionally, the need may arise for other protective clothing that Super Steel will provide.
The above statements are intended to describe the general nature and level of work being performed by people assigned to this job. They are not intended to be an all-encompassing list of responsibilities, duties and skills required of personnel so classified. Reasonable accommodation will be made to essential functions of the job if necessary.