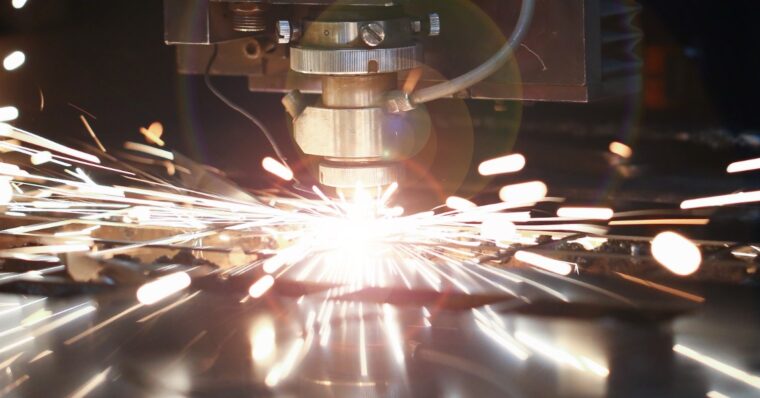 Super Steel is your ultimate fabrication partner. From defining exact requirements to Design-for-Manufacture ideas to the delivery of quality, conforming product to your destination. Super Steel is a proven expert in providing steel welding, engineering, complex fabrication, complex assembly, and painting of parts and products. From breadbox-sized items, literally up to locomotives; Super Steel continues to win client partners via our innovative management and processes, and our basic blocking and tackling of day-to-day personal execution on our promises to you. Explore our capabilities below. Click the links to jump directly to the topic.
Our Capabilities:
New Product Introduction
Once the decision is made that a supplier change is in order, the next concern for the procurement professional is the transition. Will the new supplier deliver a quality product on time? Super Steel has developed a specific process and has dedicated a team of manufacturing professionals to address this concern. We call it New Product Introduction. Attention to detail, constant communication, and the desire to execute the plan are what make the New Product Introduction process a success.
So, what is a New Product Introduction plan? We've created a plan to evaluate how a product will be made and ensure things go smoothly. With every new product we introduce, we check 100% of the parts and process before it ever sees the production line. We decide on and implement extensive engineering, planning, and quality checklists to ensure the success of every product we manufacture. From the kick-off meeting to the multiple reviews and evaluation, we make sure we can get it right every time. When we find issues, we make sure to correct them on the front end. This way, we run into them less later.
As part of our ISO registration, we make sure we can deliver on our promises. This is one way of many to do just that.
Engineering
Our staff includes design engineers, tooling designers, manufacturing engineers, and welding technicians. Altogether, that makes over 300 years of engineering and manufacturing experience. As a result, whatever your product and needs, our engineering team creates solutions to make production run more smoothly to get a better product on time.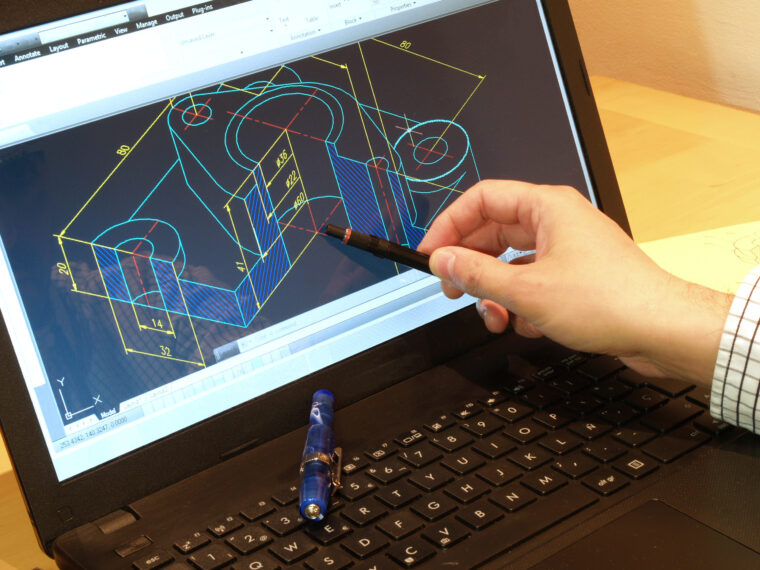 Engineering Innovation
---
We think "outside the box" for various applications and solutions:

Complexity – innovations can show up in large complex assemblies
Simplicity – innovations can show up in the simplest of parts
Artistic – innovations can be non-typical, outside the heavy industrial business
CAD / CAM 3-D modeling engineering software
---
Solidworks 2013 x64
 Nest v9.1 for all flat pattern CNC cutting & DMM v8.0
 Value-Added Assembly
---
In the event that you need assistance, we aid in the customer design process to support a wide range of assembly types:

BOM's as simple as 2 parts
BOM's as complex as 4000 parts
Sub-assembly testing and qualifications
Specification and procurement for:

hydraulics
electronics
electromechanical systems

Paint and corrosion-resistant finishes to metal fabrications
 Fabrication
---
Laser cutting solutions
Metal forming technologies
Use and fabrication of high strength materials
Full welding, weld testing, and certification
Complex Fabrication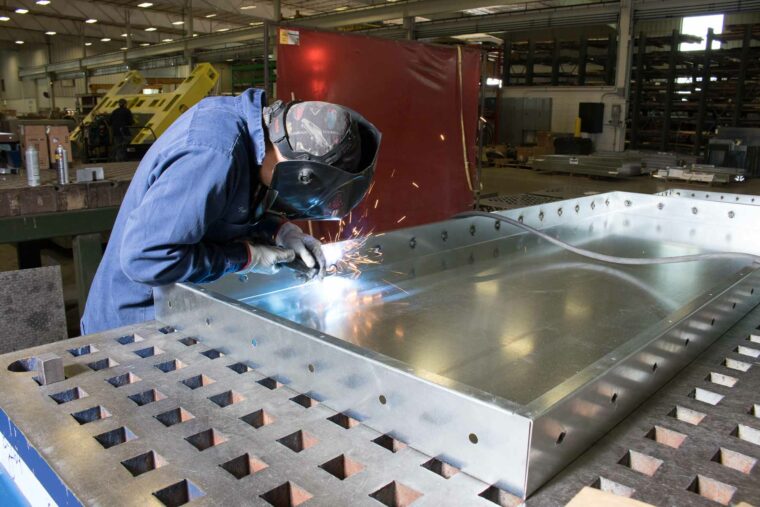 As a provider of complete manufacturing solutions, we use the broadest possible range of metals and welding technologies for the most complex metal fabrication. This experience means we can handle products that require more than one process to be fabricated. There is no need to switch providers as specifications change.
Metal Fabrication Equipment
---
CNC Laser (1) – up to 4000 watt with 5'x10'  table
Fiber Laser- 5000 watt 6'X12′ table
CNC Press Brakes (28) – 55 ton through 600 ton, 30' maximum
High Definition Plasma Cutting Machine (1) – Messer Metal Master Plus 10'x30' table, 400 amp with Truehole technology
Marvel Saws (3) – Capacity 18″X20 at 90
Carbon Steel
---
Successful carbon steel welding requires a craftsman's knowledge of the way each alloy responds. Super Steel's AWS-certified craftsmen, aided by engineering professionals, create carbon steel weld sequences that maintain precise conformity to a customer's design parameters.
Stainless Steel
---
Successful stainless steel welding demands detailed knowledge of the material's unique response. Through careful design of weld sequences, Super Steel craftsmen and Engineers create stainless steel welds to meet the strength and dimensional needs of an original design.
Aluminum
---
Aluminum welding demands special expertise. Super Steel uses years of aluminum welding expertise to safely create products with superior strength and exact conformity to the original design.
Complex Assembly
Excellence in complex assembly manufacturing is a key reason customers trust Super Steel as a provider of Complete Manufacturing Solutions. This means the same rigorous attention we give to process control applies to all assembly jobs. As a result, from the simplest nut-and-bolt work to the creation of complex electrical and computerized controls, we have the attention to detail to make sure it's done right.
Complex Electromechanical Assembly
---
Complete product assembly for POU's at your floor
Pneumatic assembly
Hydraulic assembly
Component assembly
Electrical schematic assembly
Hipot testing to ensure quality
Painting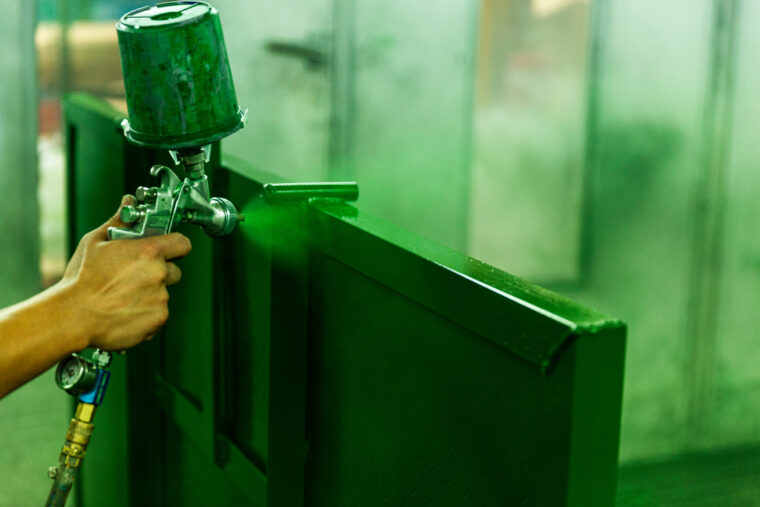 Super Steel's variety of painting options in our paint booth are proof positive of our complete manufacturing solution capability. Processes are in place for painting everything from small metal parts to assemblies the size of complete locomotives, all with a uniform commitment to quality.
Paint Booth Capabilities
---
Batch Booth Painting 15'H x 28'W x 41'L
Sand Blast Booth – 20' x 20'
Shot Blast Booth – 12' x 14'
Batch Paint Booths
---
Multiple Large Sized Paint Booths
Liquid Spray
Color Matching Capabilities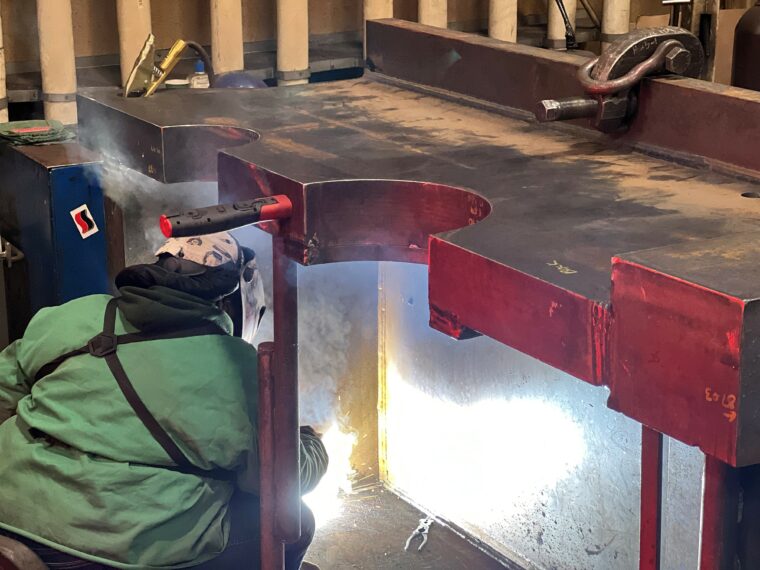 With our broad range of equipment, AWS certified welders, weld school, and talented welders on staff, we're here to get your project done.
Welding Equipment
---
Weld Machines (300) – MIG, TIG, Flux-Core, and Stick Welding
Spot Welders (8) – Up To 150 KVA
Stud Welding Machines (7) – Capacity To ½ Studs
Bluco Modular Weld Tables and Fixtures
Robotic Welder: Miller Electric PA 1100 HW Performarc Robotic Welding System.  60" L x 40" Wide
On-Staff Certified Inspectors (5)


---
Super Steel has the on-site presence of AWS certified welders in our Milwaukee production facility, weld instructors, and weld inspectors. Our team is ready to take your project from prototype to product and deliver quality every step of the way.  This means assured quality on all of the weld types Super Steel provides:
MIG | TIG | Flux Core | Sub Arc | Brazing | MilSpec | Robotic
Process

Material Capabilities 

MIG – GMAW




Flux Core – FCAW




Submerged Arc – SAW




TIG – GTAW




Spot Welding – RSW




Stud Weld – SW

Carbon Steel




Alloy Steel




Aluminum 




Stainless Steel

Qualified Weld Procedures

Testing & Training 

American Welding Society – AWS




American Society of Mechanical Engineers – ASME




Military Standard – MIL-STD




European Committee for Standardization – EN




German Institute of Standardization – DIN

Classroom & Hands-On Training Facilities




Welder Qualification Testing




Continuing Education Program




Weld Procedure Testing